Samsung VXT CMS
CMS ใหม่จาก Samsung ตอบสนองรวดเร็ว พร้อมรองรับทุกจินตนาการใหม่
พบประสบการณ์ใหม่ในการจัดการกับจอโฆษณาในธุรกิจคุณ
Samsung VXT CMS ระบบบริหารจัดการจอโฆษณาสำหรับธุรกิจในรูปแบบ Cloud ที่ใช้งานง่าย สะดวก รวดเร็ว ประสิทธิภาพสูง
เลือกรูปแบบแพคเกจ Cloud เพื่อเพิ่มประสิทธิภาพให้ธุรกิจคุณ
ขับเคลื่อนธุรกิจของคุณให้ก้าวไปข้างหน้าเร็วขึ้น
ด้วยเว็บแอพพลิเคชันบนคลาวด์ของ Samsung VXT ช่วยให้ธุรกิจสามารถปรับใช้ และอัพเดทซอฟต์แวร์สำหรับการใช้งานได้ตลอดเวลาอย่างรวดเร็ว หมดกังวลเรื่องซอฟต์แวร์ล้าสมัย และพร้อมให้คุณเริ่มต้นการใช้งานได้อย่างง่ายดาย
ทดลองใช้งานจริง ก่อนตัดสินใจซื้อได้อย่างง่ายดาย
VXT CMS has dramatically improved the trial process for prospective buyers by reducing the time typically required. Unlike many on-premise solutions, VXT CMS now allows buyers to try the solution before purchase by requesting a free trial on the Cloud portal provided by Samsung which takes just 10 minutes.
Save fixed server costs
VXT CMS is a much more cost-effective solution when compared to on-premise solutions. Users only pay for the license based on the amount that is specified in their payment plan, while server management and maintenance is handled by the cloud service provider, saving physical space, time and money.
Making content management easier and simpler
VXT Canvas enables anyone to create content effortlessly and more intuitively. Users can create original content with custom and company fonts, as well as templates and images pre-loaded on the system.
Bringing world-class galleries to customer
VXT Art offers access to a range of incredible art content by renowned artists, creating the look and feel of a luxurious art gallery. Art content from major art museums and galleries around the world will also be available at an additional cost*, transforming any display into a famous masterpiece.
* VXT Art must be purchased separately.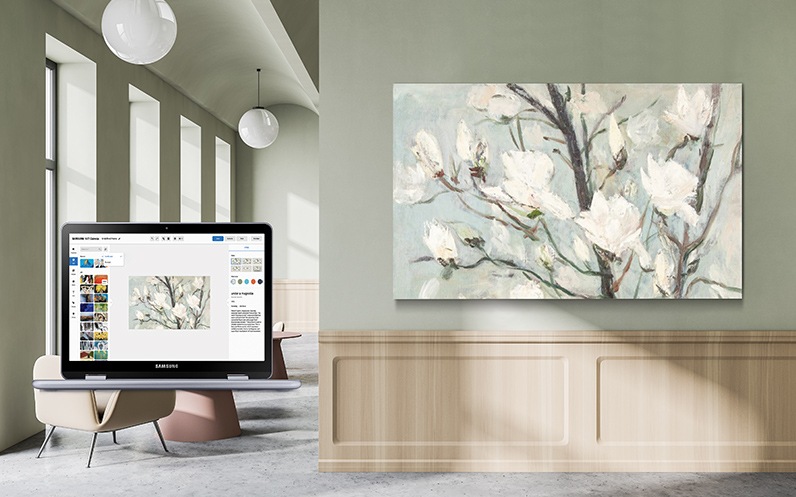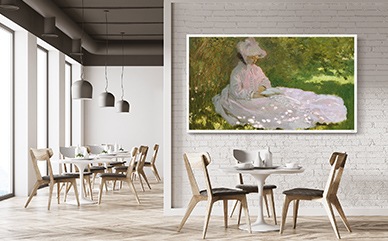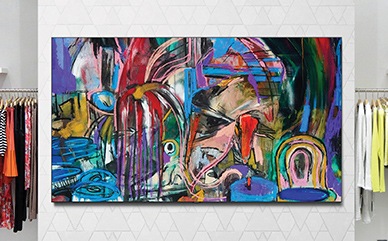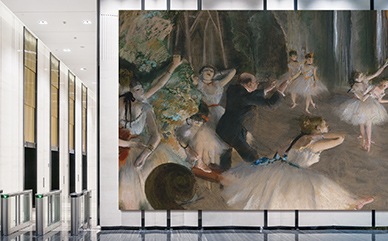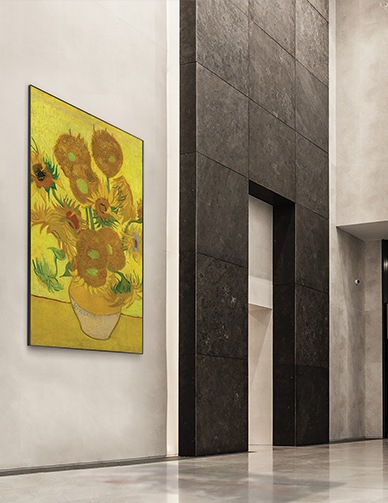 Business operations made smarter
Remote control in real-time, every time
VXT CMS makes remote management and security more intuitive. Lock options are available for items such as USB devices, Bluetooth devices, Wi-Fi, networks and remote controllers, while display settings changes are made in real-time, plus simultaneous multiple device management capabilities.
Discover how Samsung VXT CMS can add value to your business
Retail
Bring in-store shopping to life with dynamic, digital content
By creating content tailored to your specific promotion purposes, you can create brand awareness and drive increased sales. Third-party ads displayed in waiting areas and on elevator screens can also generate additional revenue. Plus, all that content can be managed seamlessly across a variety of locations and devices from anywhere around the globe.
Food & Beverage
Engage customers and sell more with vivid and vibrant menus
Using preconfigured templates in VXT Canvas, menuboards and promotion content can be quickly created to ensure customers receive the latest information. This content can be further enhanced with enchanting art content available in VXT Art, while Sync Play ensures alignment of all promotional messages with connected, alternating content across a full signage network with multiple displays.
Corporate
Transform corporate communication with real-time data
Quickly and easily check meeting room occupation status using the Meeting Room Widget installed on digital displays, ensuring better efficiency. Important notifications and messages can be instantly deployed across a network of displays, as well as convenient control of settings and security using Device Management which enables strengthened and more seamless employee communication.